By Frank Craig
RORY Kavanagh admits that the remainder of the GAA season including championship might well fall victim to the coronavirus pandemic.
The Letterkenny man is a Donegal footballing legend but he's a parent and a primary school teacher first and foremost.
The 2012 All-Ireland winner is usually one of the most obliging and candid individuals out there when it comes to football talk. But Kavanagh's grave concerns regarding the current coronavirus outbreak are hard to ignore.
"It's very worrying," the Scoil Colmcille, Letterkenny teacher said.
"We got word last Wednesday or Thursday, in the school, and it was very sudden. We were closing. Everyone had to go home. We'd to issue recommendations for pupils and parents.
"Plans for work, things that would be useful in terms of academic websites that pupils can access and continue on, were put together.
"Really, we only scheduled in two weeks, up until March 29. But the reality now looks like this could go on for months. You just have to look at Italy as a model.
"It's a really worrying time – worrying for parents, worrying for kids and it's putting a serious strain on families.
"This idea of social distancing, and it's very important, but it is tough on everyone.
"We all have to take this very seriously. In Italy there have been thousands of deaths. This thing could come on us very quickly if we don't get our reaction to it right.
"If that was to come to our door, a town or village in Donegal, it would be catastrophic. It would simply be devastating. We really need to get this right. And hopefully people have now realised just where we are in terms of the seriousness of the situation."
The sombre tone of those worries means that any lingering hopes some of us might still harbour regarding the playing of this summer's championship continue to subside by the day.
A situation that might have been interpreted as some sort of inconvenience by so many of us just a fortnight ago has now been recast as something much more sinister.
Putting all that to one side for a moment, the St Eunan's man is asked just where an inter-county side would currently be regarding their preparations for summer.
"There is very little hard work you can do when the games were coming thick and fast like they were in the National League. You have that free weekend in February and you'd usually get through a tough week of work then.
"The hard work usually only really began for us once the league was finished. But there is no doubt about it, their whole preparation in terms of their training, has been severely impacted.
"What can players and management really do? They're under instructions that they cannot train collectively or even in small groups.
"The social distancing directive means they simply cannot risk it. What they can get done on their own and in the gym is where they're at.
"I'm not privy to it but I'd imagine programmes of some description have been put together.
"But it's going to be very, very difficult for management teams across the board to work around or through this.
"At the minute – and with how serious this is finally beginning to hit home – there is a very real scenario now that the All-Ireland championships could be null and void this year."
comment@gaeliclife.com
Receive quality journalism wherever you are, on any device. Keep up to date from the comfort of your own home with a digital subscription.
Any time | Any place | Anywhere
Posted: 4:59 pm March 27, 2020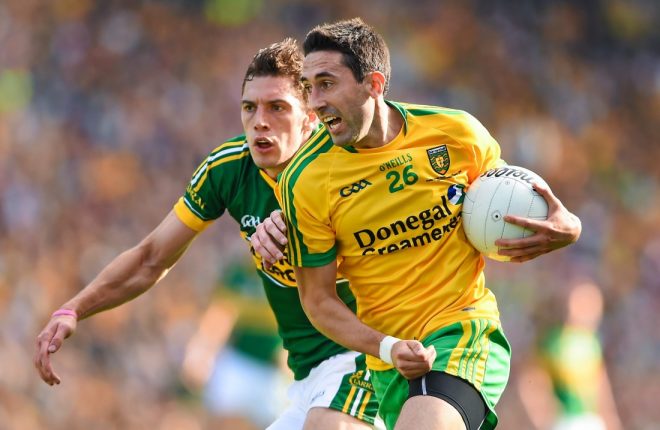 RORY Kavanagh has revealed the 'intrusive' experience of being required to produce a urine sample in the immediate aftermath...
KEVIN Cassidy has paid tribute to his former teammates Christy Toye, David Walsh and Rory Kavanagh after they announced...