By Frank Craig
SUNDAY, May 30, 2010 was a day when  a sweltering MacCumhaill Park, Ballybofey was filled to its absolute brim.
The green and gold of hosts Donegal was brilliantly offset by the famous black and red of visitors Down. It  is a postcard Ulster Championship setting.
But the protagonists who were about to go to war were on edge – much more so than normal. 2009 hadn't gone to plan for Tir Chonaill nor the men from the Mourne county.
John Joe Doherty's side had been humbled by Antrim at the very same stage and venue that year.
And while encouraging headway was made through the Qualifiers, an embarrassing tanking by Cork in Croke Park meant that it was a tentative Donegal that took their place behind the band for the 2010 campaign's provincial opener.
Down's previous summer had some similar parallels. Underdogs Fermanagh defeated them at the first hurdle in Ulster before lowly Wicklow ended their hopes in the backdoor.
Then boss Ross Carr paid the ultimate price for those results. His replacement, James McCartan was the new man at the helm for the 2010 season.
Donegal had decided to keep faith with 1992 legend Doherty. Both outfits were firmly in the Anglo Celt shadows with Tyrone and Armagh dominating the previous decade without a single interruption.
Still, Benny Coulter felt that a tide was turning for his county. New manager McCartan had impressively led Down back to Division One unbeaten, apart from the final, in a second tier that included the likes of Armagh, Donegal, Meath and Kildare.
The side's talisman explains that the county's 1999 All-Ireland Minor winning cluster were now in their prime. And with a certain Marty Clarke back on home soil after an impressive stint in the AFL, Down finally had a puppeteer in place with the ability to pull the right strings.
"There were a few things," Coulter explains. "I knew we were injury free for the first time in a long time. We'd the best squad available for as long as I'd been on the Down senior panel.
"Big Ambrose (Rodgers) would pick up an injury but he was the only one missing. I knew looking around that forward line that we were capable of inflicting real damage.
"And of course with Marty back we'd someone who could dip in and out of that middle pocket and supply the right kind of ball into us. He offered a new dimension with his own play and he had an ability to bring others into the action. Yeah, 2009 had been rough. But in the back of the mind on that day in Ballybofey I felt we were on the verge of clicking.
"Still, there were nerves and we got off to a nightmare start. We shipped two early goals but we managed to find our way in at the break just a point or two behind."
Through Dermot Molloy and Connell Dunne, the hosts had managed to raise two crucial green flags. But the manner of those concessions annoyed Coulter.
"Yeah – they could have been completely avoided. One of the goals came off the post and dropped into the hands of a Donegal man. They were two slack goals. We should have been tuned in a little bit more.
"We went in at half-time thinking, 'f*** me, how are we behind here?'
"But we felt by half-time things were beginning to come together. Wee James was in, Paddy Tally was there as well. We talked it through and it just felt different – it felt like something was happening. And I think we showed real character.
"You have to remember we reached for the towel easy enough ourselves and we'd had some brutal tankings in some championship games. But we dug deep. We reacted well.
>body2text<"We were so unpredictable. We could beat the best on any given day. Donegal were in the same boat. But that year, it just felt a wee bit different."
A cagey second half ensued and it took until the 68th minute for Down, through Coulter, to find parity. Indeed it looked like they'd won it when Clarke majestically swung over a mighty 45.
But one last desperate attempt from Donegal produced the result they wanted as Rory Kavanagh forced extra-time with the very last kick of the game.
"You have to remember that Donegal side possessed serious individual quality," said Coulter." It just hadn't yet been harnessed. I'm talking about the likes of Neil McGee, Karl Lacey, Colm McFadden and a young but bullish (Michael) Murphy. We knew we had to double team him. At just 19 years of age we were showing him some respect.
"We were kind of in a similar kind of boat to Donegal. MacCumhaill Park had never been a happy hunting ground for us. We'd been on the end of a couple of bad losses there. I remember Brendan Devenney absolutely destroying us on one particular occasion.
"It was being marked down as a 50-50 game and that's exactly how it panned out. We felt we could wrestle it back our way but we knew we had allowed them to build up a bit of steam in the first-half so we were now going to have claw it back.
"It eventually went to extra-time. Ballybofey, packed and on a hot, sunny day, it was class. It really came to life."
Coulter, the player of the match by some distance at that point, put Down ahead in the third minute of extra-time.
Down were two ahead in the ninth minute of injury-time as Daniel Hughes blazed over with the goal on.
Mark McHugh reduced Down's lead to the minimum in the opening minute of the second period and parity was restored as McFadden pointed a 35-metre free with six minutes of extra-time remaining.
But then came the decisive moment as Neil Gallagher lost possession in midfield and Down, with numbers, quickly worked the ball to Coulter who netted to put the Mourne men three ahead with just four minutes of extra-time to go.
And while Donegal pulled one back through Eoin Waide, it was Down that held on for the deserving win.
"It was one of those that could have gone either way. It wasn't maybe a spectacle but it was still gripping. Donegal actually had their hands on the ball.
"If they had to have gone up the field they might have popped one over. But against the run of play, we broke and I found the net. It was the first time in the game we found a comfortable position.
"And I remember thinking 'thank God, that has to be it.'"
Conall Dunne explains that championship day – whether it's for club or county – is always accompanied by a certain degree of tension. But in his recall of this particular afternoon, the St Eunan's clubman admits that it felt like so much more was on the line than just a place in the last four in Ulster.
"It had been a funny enough league campaign for us in Division One," he said. "We'd a few good results but we tailed off at the end. I remember we had a very bad loss away to Armagh. We were hammered.
"We'd given Down a very good game early on and they just about got over the line. And they would go on to earn promotion by topping the table.
"So as usual back then we were lacking consistency. The reality is, if you look at that team, so many of them went on to win the All-Ireland. There were only a few changes.
"Physically, we probably weren't at the races back then. And truth be told, we probably lacked maturity as well to go and make it happen.
"The day itself was a scorcher. We needed a good start and luckily we got it.
"I'd always take the odd chance, stay up and follow an effort in. It was a gamble. I remember 'Brick' (Dermot Molloy) taking a shot when I was all on my own. I was in acres of space calling at Dermot!
"But he ignored me and took the shot on. Luckily, it came back off the post and landed right in my arms. It was an easy finish.
"Michael was in close to goal and even at that age was a real handful. Sides didn't know how to play him. He was being double marked that day but he was winning all kinds of ball.
"It's just a pity Colm, who must have been carrying an injury, couldn't start. If he'd been on from the off there would have been hay to make as Michael was occupying so much of their thoughts and effort.
"Of course for them, they had Marty Clarke and he was so good. We'd made provisions for him, we'd someone assigned to him. I think it might have been Barry Dunnion.
"He'd find his feet as the year went and he'd become instrumental in them reaching the All-Ireland final. But on that day there was no doubt that Coulter was still the main man. He was just superb."
While Donegal were able to find a last ditch reply to Down's late rally in normal time, the nature and timing of Coulter's final intervention in extra-time meant there simply was no way back.
"It was a sucker punch," Dunne admitted. "And it was another one of those real disappointments for the group.  We'd dug deep and we'd given it everything but we still came up short.
"The goal was a killer and it just knocked the stuffing out of us. Our ambition of winning Ulster was gone again.
While it had felt like reputations, jobs and possibly even careers were on the line that day, the fact that Donegal had battled in admirable enough fashion meant that supporters rowed in behind then once again when they looked to mount a challenge through the back door.
However, an notorious afternoon in Crossmaglen, where Armagh dished out another one of those championship hidings, meant that the guillotine would fall soon after on Doherty's time in charge.
"We weren't a Qualifier team. We were so desperate to do well in Ulster that it was just so hard to embrace. There were discipline issues and again, it was that lack of maturity and there were always distractions and a side story. That didn't help.
"We probably weren't as organised as the Tyrones and Armaghs were at that stage.
"Crossmaglen isn't one I ever wanted to look back on. I actually thought it was much worse than the 2-14 to 0-11 scoreline. I only just Googled it today when you texted about this chat.
"In my head, I was nearly afraid to look as I thought it was an absolute hammering. But again, it was a predictable ending for us through the back door.
"Maybe we tagged on a few late points because it felt over after about 10 or 15 minutes. We couldn't pick ourselves up after going out of Ulster once again."
Dunne and dusted
John Joe Doherty would step aside and while he might not then have known it, the curtain was also about to be pulled unceremoniously on Dunne's own inter-county career.
In his book, Rory Kavanagh explained how some miscommunication regarding a trial match early on in Jim McGuinness's new reign meant the Letterkenny pair turned up for the game without their gear.
Kavanagh was able to source a pair of togs and boots in the car park but Dunne, despite his desperate attempts, wasn't as resourceful.
For taskmaster McGuinness an example, it seems, was made.
"What happened was that we were down at the Kilmacud Crokes 7s," Dunne explained. "We'd been up in Dublin. The nature of that, it's a gruelling weekend.
"So we'd a good few days. We were still feeling quite sore on the Monday. We both landed down to a trial game. In 2011 I was still only 28. I never got any explanation on it from Jim.
"There was no fallout. I just accepted it. Maybe in hindsight I should have been more forceful and asked for an explanation.
"Hindsight is one thing though. You have to remember Donegal at the time hadn't been too successful and were in a really poor place. So I probably didn't think I was going to be missing out on anything.
"There is no doubt about it, it was bad timing. And it was disappointing to miss out on Ulster and All-Ireland medals. But that's football, that's life."
Benny and regrets
The big prizes would also elude Benny Coulter but under much different circumstances.
Down were toppled out of Ulster by Tyrone in the semi-final stages but would go on to reach the All-Ireland final courtesy of the backdoor.
Largely forgettable Qualifier wins were secured over the likes of Longford, Offaly and Sligo before their season ignited with a memorable All-Ireland quarter-final victory over the mighty Kerry.
Coulter said: "We didn't set the world alight in those back door games but once the draw was made, we were hooked. It was Kerry. We'd never come up against them in the Championship.
"We were going to be playing the All-Ireland champions – the biggest and most famous team in the country. It was something that had us instantly buzzing.
"I remember the mood in training the following Monday night was transformed. Down traditionally had a good Championship record against Kerry and so it proved again with us winning 1-16 to 1-10. We were convincing.
"We were huge underdogs so our confidence went through the roof. Kildare in the semis, we got off to a bad start. I was on Emmett Bolton. He just kept attacking and attacking.
"I'd never experienced this in my life. I was running after him. But against the run of play I got a goal and it just settled us. It was a fantastic game. It had a bit of everything. 1-16 to 1-14, and we were into the final."
Standing between Down and a place on that immortal pedestal back home was a physical and athletic Cork. The Ulster men led by 0-8 to 0-5 at half-time, but the Rebels turned on the style in the second period, and an eight-point tally from Daniel Goulding and five from Donncha O'Connor helped them over the finish line as they inflicted a first ever All-Ireland football final defeat on Down.
"It's so painful to look back on," said Coulter. "It was another great game of football. It's a memory full of regret. It'll live with me for the rest of my days.
"I would be a happy man until this day if we'd  have won that final. But it just wasn't to be. The only comfort I take out of my career is that I won plenty with the club. We also won an Ulster and All-Ireland with the Down minors.
"So many don't get to experience that. But there is no doubt that 2010 is still tough to take. Cork were such a big side and they were able to bring on big men as well. The likes of Graham Canty and Nicolas Murphy came in at just the right time.
"We had chances in the first half that had we have taken, we might have been further ahead. We'll just never know.
"We'd lost Ambrose to a cruciate and his absence was really felt that day."
Receive quality journalism wherever you are, on any device. Keep up to date from the comfort of your own home with a digital subscription.
Any time | Any place | Anywhere
Posted: 10:00 am March 21, 2021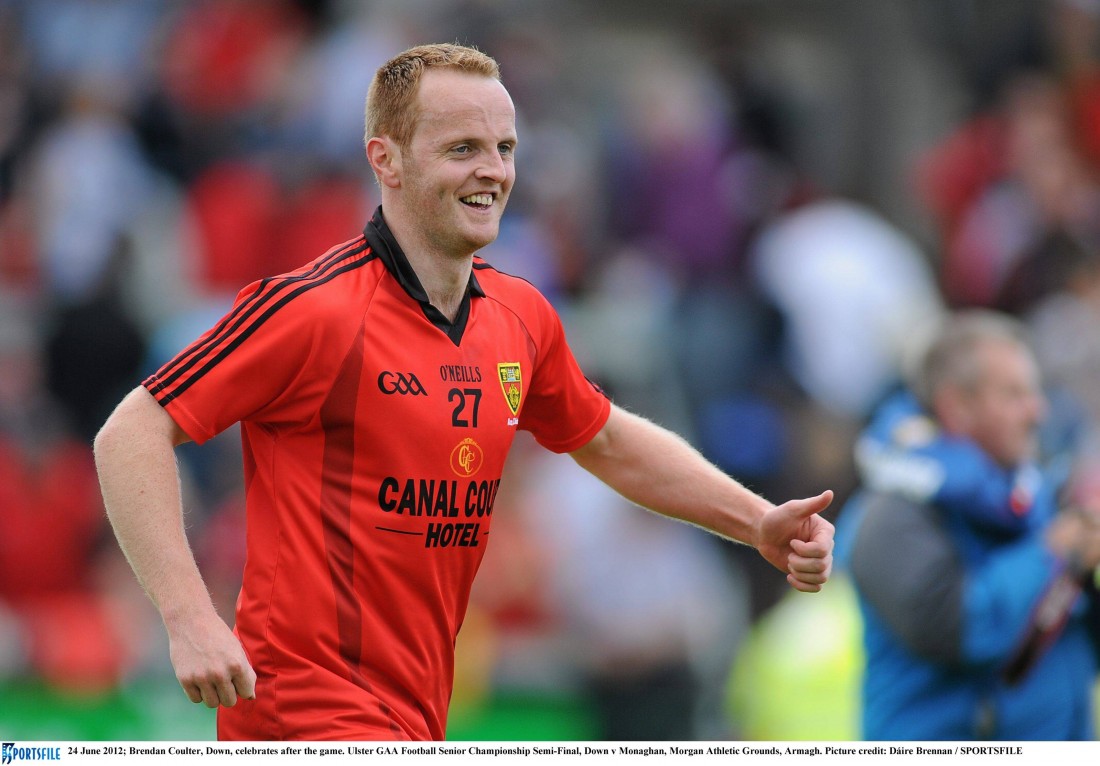 MONAGHAN may be once bitten, twice shy heading into Saturday's Round 4B Qualifier against Down at Croke Park –...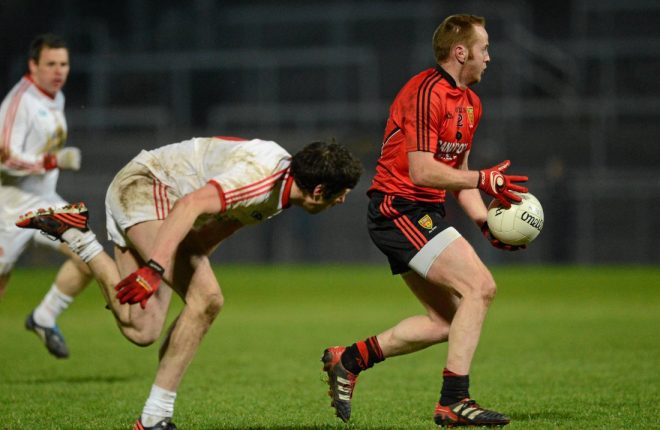 Gaelic Football isn't just an invasion game, do you know it's most precise definition?