With the club season over, we asked a couple of underage club coaches how the restrictions implemented because of the Covid-19 pandemic affected coaching of the youth in their clubs.
Mairtin McConville (Clann Eireann)
What underage teams are you taking this year
Clann Eireann u-15.
What effect has the coronavirus had on underage attitude, and the numbers?
Number wise it has been strong. We have good numbers anyway.  The initial disappointment passed and then boredom kicked in and people were desperate to get an outlet. They were delighted to have that outlet. That translated into good numbers. So it worked well. Children were appreciative and their parents were too. They were glad to get it back up and running. It was difficult with restrictions. But once we got over that it was good.
At the start we had run virtual sessions. I got the seniors to do online sessions each week. The boys lapped it up. They loved it. We ran that till we were allowed to come back. The numbers were great and boys were glad to get back at it.
Have you changed the way you coached the kids?
The on-field stuff was difficult because of the restrictions. It was small groups and no contact. That was difficult. But we did it. It's hard because boys want to play football. They want to get stuck into each other. So when restrictions were there  it was hard. But when restrictions were eased it was better. It was the off-field stuff that was hard. We had to reconfirm health stats and things like that. Our Covid officer was brilliant. So it had an impact in an administrative manner, but we got over that. Once you had a good Covid officer things were sorted. In terms of matches the games had gone well. It was the small things, like changing rooms weren't available. Though that didn't annoy me. It sped things up. Teams weren't going in at half time.
The parents weighed in and were able to bring the youngsters and dropped them off. They were brilliant.
One of the parts of lockdown that was difficult was the psychological side of things. Driving past the pitch and not being able to get in was hard. Children couldn't go to the pitch to kick a ball with their friends. I think that was hard.
What will the short term effect be?
It depends on how things go on. Young people are resilient. They will get over it.  Clubs and the GAA in general  have been so good with what they have did, in creating an identity, that is a positive. To be honest they haven't missed that much. I think that schools not operating is  hard for them. But children are resilient. I would be fairly confident in the short term they will get on with it. They will look back on this and think of it as just something that happened.
What about long term effects?
What we have learned is that there is a goodwill factor. It is that thing of when you take something away you are more appreciative of it. People will see what the GAA has done in the community. there is an admiration and an appreciation of that. There will also be more of an appreciation of the people who are doing the work in the GAA. The people like the referees, and the groundsmen. They are doing a lot of work, and get criticism sometimes. I think in this period people have noticed those who are doing those roles and will maybe appreciate them more. From a long term perspective, there is a greater appreciation of the club. We are seeing people realising the value of the club, and the club competitions.
Another thing, and this isn't to do with underage, but I think that people are starting to realise the value of clubs playing with their county men.
I think people have stumbled on a pathway into a better relationship between club and county. There is perhaps realisation if we manage it better clubs could be better. I am hoping that that might happen. But who knows.
Stephen Callan (Inniskeen)
What underage teams are you taking this year?
U-15s.
What effect has lockdown had on your underage players, have numbers dropped, has their attitude changed?
No, we have seen no drop in numbers at this level. I have not really seen any effect of lockdown and no real change of attitude. Obviously players were glad to get back, and in fairness stuck by regulations as best they could to stay back.
How has the coronavirus pandemic/lockdown affected how you coach your underage players?
With the compact year I suppose everything was more coached from a game based perspective.
I would like to have introduced some more strength and conditioning based training, but time between games and availability of gym etc, did not allow this.
How has the coronavirus pandemic/lockdown affected underage matches
I think the biggest impact at matches was that there was no changing rooms available, just somewhere for the players to relax at half time or before or after a match. Everything seemed very rushed.
What do you think the short term effect of this year will be?
Not really sure I can see any. When we did get back playing, we had a game almost every week (which is what every player wants), and we were lucky enough the get to the final in our division and get it played, we were beaten unfortunately. So I think the players and myself will remember it for football rather than the lockdown.
Will there be a long term effect?
Possibly, but I think in a positive way. The GAA were the go to people in a lot,  if not all parishes. People who may not have seen themselves as '"'GAA people' were helped by their  local club.
These people or families  may now take an interest in club activities and maybe even volunteer because the club helped them when they needed help.
Receive quality journalism wherever you are, on any device. Keep up to date from the comfort of your own home with a digital subscription.
Any time | Any place | Anywhere
Posted: 9:15 am November 3, 2020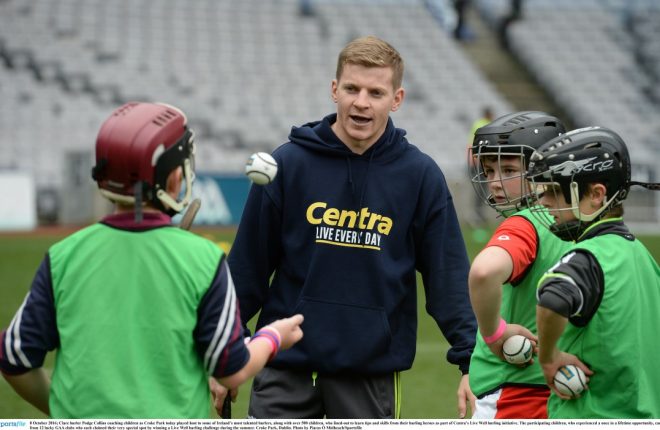 Steven Poacher outlines his day coaching young players in Dublin.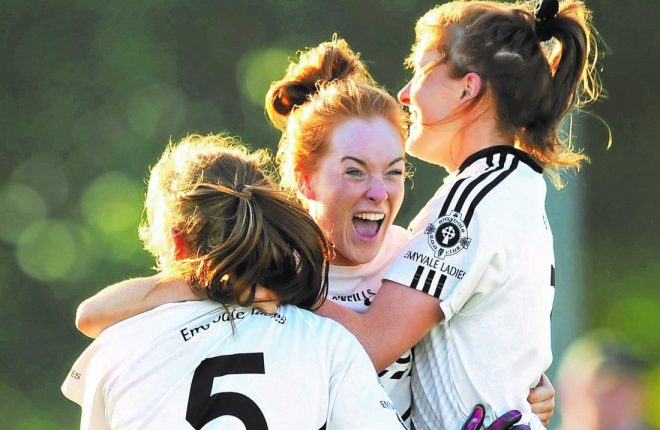 The fashion of appealing for no competitive games for underage players will be short lived, according to John Hughes.