INNISKEEN manager Oisin McConville has called on the Monaghan County Board to once again use the group championship format that was introduced in 2020 following the outbreak of Covid-19.
Originally the Senior Championship was due to follow the usual format of games and a backdoor, but due to a shortened calendar a round-robin system was introduced with two groups of five teams.
With the pandemic again looking likely to impact the state of play, McConville is hopeful that the decision-makers will stick with the system that he described as "exceptional."
"When I look internally at Inniskeen and what we did last year, I look at what we can improve on. I think it's good we have a little bit of time on our hands.
"We probably won't be playing until well into the year but hopefully it's structured the same as last year.
"The way the championship worked last year was very, very good. You were guaranteed five games.
"One thing I would have said last year had we been in the relegation play-offs is that we would have had no issue with it because we had plenty of opportunity to qualify for quarter-finals and semi-finals.
"The system worked really well and I hope they keep that championship structure. There seems to be a groundswell of opinion that it will happen and it will be a popular decision.
"The league will probably be condensed but at the same time it will be competitive and it will be excellent preparation for the Monaghan Championship.
"In one way you're left scratching your head because it is so competitive, but you're also glad that it is the way it is because boys realise that every week you're coming up against something a bit different.
"When you're a manager looking, watching and trying to learn from what's going on it has been enjoyable even if it has been a strange time to take over a Gaelic football team."
The two-time All-star said that it was a simple decision to remain at Grattan Park for a second season.
The Crossmaglen man had an excellent first year in charge as they came ever so close to a first Monaghan final appearance since 1990, the side losing out narrowly to Ballybay after extra-time was needed in their semi-final clash.
He did say, however, that consistency in the Oriel county was a hard skill to master given the standard of football in the race for the Mick Duffy Cup.
"Last year was a strange year and it was good to see the young Inniskeen lads stepping up," said McConville.
"You expect for them to maybe try and kick on again this year. That's tough in Monaghan because it is so competitive. They think about the game a lot here."
McConville has kept his eye open in the off-season and he has been impressed with the moves made by some of the big clubs.
"You've got new blood in there management wise with fresh ideas," he said.
"You look at John Mac (McEntee) in Clontibret and he has brought in Marty O'Rourke.
"You have a new set-up in Ballybay (Jerome Johnston and Mark Doran), John Murtagh into 'Blayney.
"Then on top of that you look at what Colin McAree has done in Scotstown, they seem to have kicked on to a new level and at this stage they look like they are well ahead of everyone else at the moment.
"That's the challenge, to try and redress that balance and bridge that gap."
Receive quality journalism wherever you are, on any device. Keep up to date from the comfort of your own home with a digital subscription.
Any time | Any place | Anywhere
Posted: 8:00 am January 9, 2021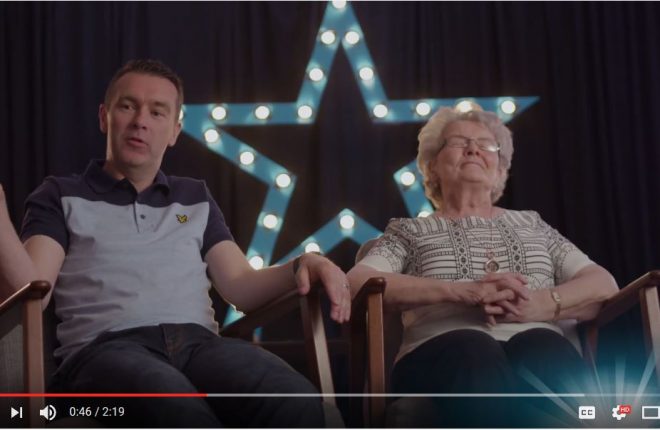 See Margaret McConville and Oisin take part in Electric Ireland's GAA mammies series.