HE'S a committed teacher and an accomplished gaelic footballer who recognises the importance of having role models around during those all-important formative years – so Conall McCann has decided to set up a new mentorship scheme geared towards helping youngsters on the look out for some guidance in life.
McCann was encouraged to take the plunge by his sister Grainne, who believed that the Killyclogher star should put his knack for helping others to good use beyond the doors of the classroom.
As a middle brother, Conall has been on both sides of the fence – elder brother Tiernan has always been on hand to offer advice and assistance, while younger sibling Oisin was parachuted into the Tyrone U20 set-up last year after his own personal development improved tenfold when training alongside Conall.
However, he recognised that some children and young adults aren't so lucky, so he's started a new venture where they can talk to him on a one-on-one or a group basis about anything in particular – whether it's personal problems or more general matters of self-improvement.
McCann, who is teaching at the Dean Maguirc College in Carrickmore at the moment, said: "I had a bit of extra time off in January, and I realised a lot of young people and parents are having the same problems at the minute, and I thought I could use my experience of being a teacher to good use and point them in the right direction.
"I don't want to sell it off as if I'm a mental health expert or anything like that, but I'm just giving a helping hand to any one who basically needs someone to talk to.
"I was always able to ask Tiernan for advice, and Oisin would come to me as well, and I wondered how others less fortunate are able to cope with life, especially as it can be intimidating going to your parents with problems.
"As a teacher I feel I'm good at relating to the children and can I have a bit of craic with them – I don't see myself as an expert but I feel I've learnt a lot through life experience and might be able to help in certain ways."
McCann is keen to emphasise that it's all fairly informal, but he has gained relevant qualifications tailor-made for the scheme, which he is calling 'CMC Big Brother, and he has plenty of sporting experience to draw upon as well.
"I'm trying to mix the two things together – talking about things but also having a bit of fun with basketball or football.
" I've a couple of tennis balls and a gym at the house. I try to make it as active as possible as it's important to encourage them to lead a healthy lifestyle.
"I do think my experience of playing at a high level and teaching has given me a bit of know-how. I've done a course in health and fitness at Setanta College and a course in nutrition as well. I've a few credentials but I'm mainly employing my own experiences when I talk to anyone.
"It's going well so far. I haven't really planned much but I've had a lot of interest and have been talking to people from Meath and places like that on zoom.
"At the minute I'm just going with the flow because I'm teaching as well at the moment."
As for the genesis of the idea, there was a lightbult moment when McCann was able to help his younger brother Oisin with his sporting goals. Oisin put in the hard yards, but he was guided on his way by Conall, who realised that he had a knack for helping people.
"Last March, Oisin and I went to watch the Tyrone U20s in the Ulster final. The lockdown came and he came under my wing. We trained every day together, and he did everything I was doing.
"Over the next few months his mentality completely changed for the better. He was so focused on his football and playing really well for Killyclogher at centre-half forward when we won the league title.
"He was called up for Tyrone U20's All-Ireland semi-final, and I said to him 'imagine if I told you at the Ulster final that you'd be in the squad for the next game.'
"I'm not saying that was my doing, as it was up to him to do the work, but it was an incident where people said 'you took him under your wing and it really helped'.
" I suppose it was a good example of me mentoring someone and it made me realise that people would want to take on board my advice."
Receive quality journalism wherever you are, on any device. Keep up to date from the comfort of your own home with a digital subscription.
Any time | Any place | Anywhere
Posted: 11:59 am March 26, 2021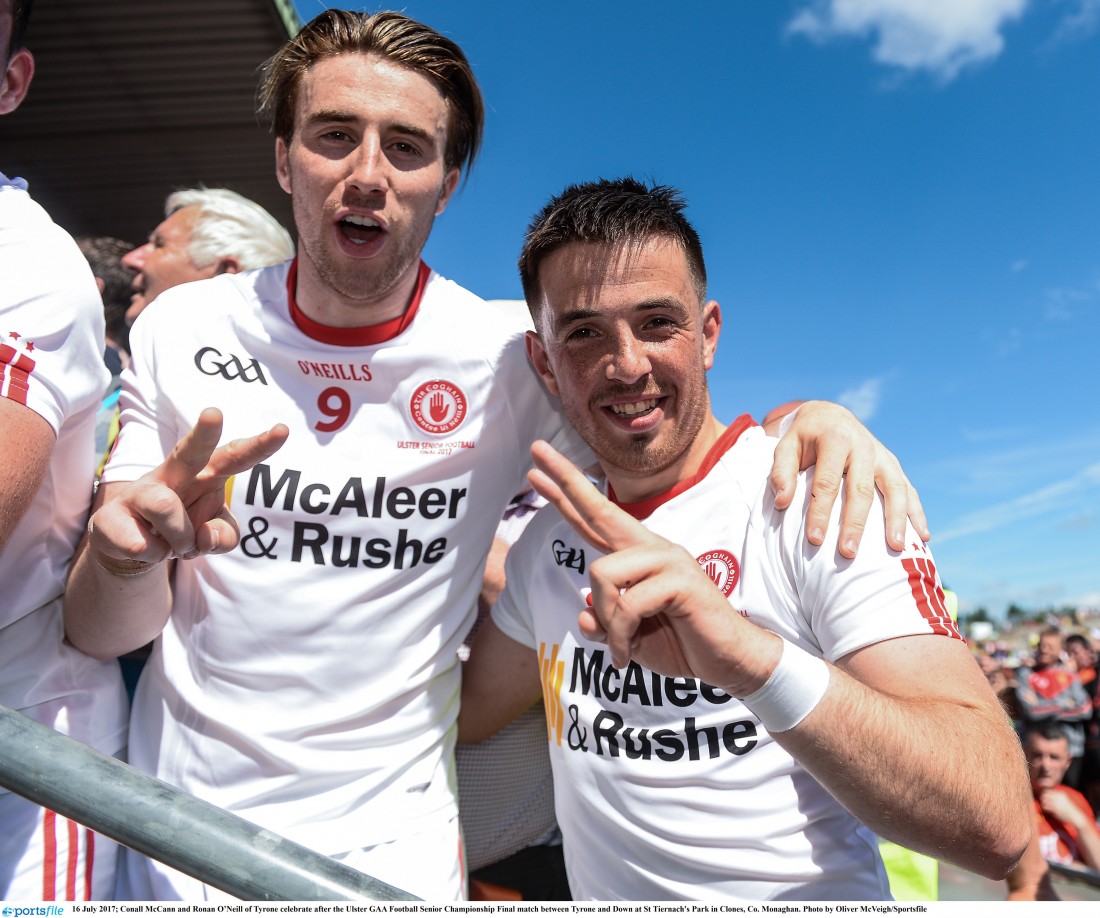 CONALL McCann had particular reason to celebrate Tyrone's Ulster Championship final win over Down. The Killyclogher midfielder played a...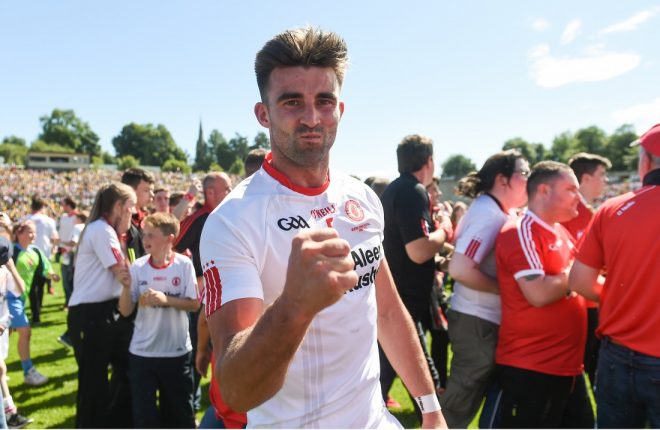 THE heinous accusation that Gaelic football bears more than a passing resemblance to basketball needn't be derogatory – just...