BEING a forward you are always working on your scoring. A simple drill that I would do is to get a bag of balls and to shoot from different angles. I think the simpler the drill, and the easier it is the more effective it will be.
So what a forward should do is to work on shooting from a variety of different angles but they must do so at pace.
Everyone talks about the scoring zone. But it is hard to get in there. You have to work on trying to score from the periphery. You  need to be able to score from 40 to 50 yards out. Scores don't come as handy as they used to. You have to be accurate from tighter angles.
Something that worked really well last year was, I would do some work half an hour before training, when I was fresh. Then I would do half an hour after training when I was tired. The period after training I would work on free-taking.
If you want to get to the top of your game and you are a free-taker then you need to be hitting 90 percent of your scoring average.
The Covid situation actually helped me when I was working towards that. It allowed me time to work on those things. I think those who want to be the best need to take that extra time to work on those sort of things.
The work you do by yourself has to be maximised. Everyone can see the work you do on the pitch, but they don't realise the work that you have to do off the pitch, and in training. That work will set you apart. So that 15 minutes before and after training are important. They are easy to do.
You also  have days off where you can spend an hour or two where you can go out and practice.
You can actually go out there and enjoy yourself. But you have to apply yourself. Sometimes you have to be very critical of yourself, and nearly get angry with yourself.
Rory Gallagher told me that you have to work on it as if it were a match situation.
You have to work on the speed that you are doing it at. Being able to score with both feet is a massive part of the game so that is something that I am trying to improve on as well. That is one of the main things that I am working on it.
Receive quality journalism wherever you are, on any device. Keep up to date from the comfort of your own home with a digital subscription.
Any time | Any place | Anywhere
Posted: 2:00 pm April 14, 2021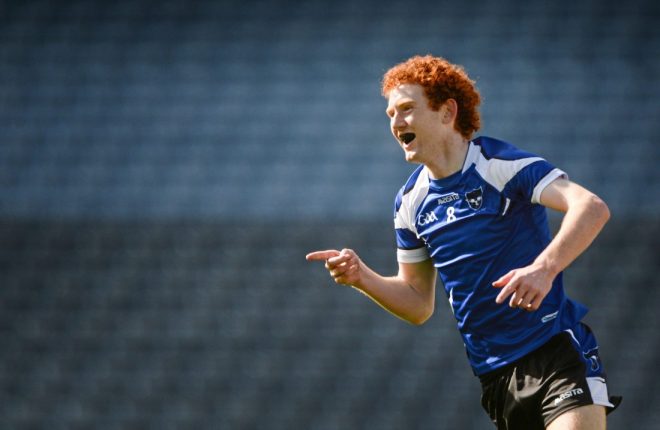 The two finalists had different days in their respective semi-finals.