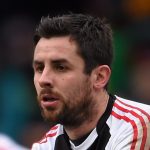 April 8, 2016
Which Glenullin team mate turns up for training, chats for ten minutes then goes home?
---
March 4, 2016
Damian Barton has made five changes to the starting line up that fielded against Galway.
---
February 7, 2016
AS a spectator you would have to be pleased with the entertainment value of last weekend's games. I'll get to the individual teams in a moment, but what struck me about the games was the fitness levels of players for this time of year.
---