MANYS a manager in various sports have had sleepless nights reliving last minute goals that ruined their season. The same happens to players too. Lying there, staring at the ceiling seeing the ball roar beyond your defence, beating the keeper, hitting the net. The full time whistle goes, usually deep into extra time, and that's it. Game over, ball burst. Fergie Time. Does the phenomenon extend to Gaelic games? Probably. How can you ensure that you're on the right side of that whistle at full time? That's a harder question to answer.
Fergie Time was the bane of teams in the Premier League when Alex Ferguson was the Manchester United manager. Their moaning might have seemed like sour grapes at the time, but there probably was more than a little bit of truth in their complaints. A vocal home crowd will have a psychological impact on a referee. It takes a psychologically resilient person to not be swayed by the noise of thousands when they're out on a field all alone. Research conducted as far back as 2014 in the UK showed that teams playing at home tended to get more opportunities to score (also known as lots of extra time at Old Trafford).
Before you decide to blame that last minute goal on the referee and roll over to sleep, be prepared to look at yourself as well. The same research found that the same home ground influence affects all the players, coaches and officials as well, impacting their behaviours in a way that usually favoured the home players. It made visitors feel heightened frustration, while it gave confidence to the home team.
There's also the factor of pride. Players, who are assured and confident, tend to do better at home out of a desire to defend their home turf. That goes deep in all sports, none more so than Gaelic games where you play with the people you grew up with and know all your life. And this is what is so complicated about team psychology.
Players need to feel 'safe' to feel that ownership. Otherwise, the expectations of the home crowd can overwhelm, releasing stress hormones adding even more pressure to the point of choking. Also known as missing a sitter or conceding a late goal.
A confident player is comfortable when the pendulum swings. They know that games are over an hour long, hitting 80 in inter-county clashes. That means that the balance of power can shift back and forth. The nervy team finds this difficult to cope with, as does the physically and mentally exhausted one.
So, how can you counteract this effect? Some of the 'solutions' are easier than others.
Play all your games at home. Failing that, play your games at grounds that you're familiar with and enjoy competing in. Create a strong link with your community so ensure you get a big and vocal travelling support. This has been done to great success by many teams over the years. Kilcoo (recent events notwithstanding!) enjoyed a siege mentality which was embraced by their village. Everyone knew when Kilcoo came to town with their UTM chants. That helps.
Counteracting the effects of Fergie Time doesn't start at senior football. It begins at underage level. By embracing a culture that ensures that every child gets to play. The last ten minutes of senior football are won by teams that have players who all know what it feels like to play the first ten minutes. Why? It means children didn't walk away, disappointed. It means little boys and girls growing up with thousands of hours of playing time under their belts which translates to physical skills and mental games training.
Know the rules. And know when to use them. We saw a game last weekend where an outfield player won a mark, had the composure to stop and allow their goalkeeper to kick over a winning point. How often have you watched games when something similar was an option but the player went into panic mode or autopilot and didn't make the right choice?
Introduce gradual mental pressures at training building up the intensity. You can complain all you want about the state of football today, or you can train to make sure that you're not the team losing concentration on the 99th pass, allowing the other side to counter.
Have a deep panel. Fresher legs means fresher heads at the end of a game, when mistakes happen and when bodies are tired. Again, this can be difficult depending on where you are, but revert back to the aforementioned point about creating a culture where every child gets to play. If they do, within 15-20 years, they're all togging for the senior team. That can make the difference in the last minute, on the last day. Even if they don't get off the bench, they've facilitated competitive training sessions for years and are supporting their teammates, lifting them when they feel like the well of energy might be about to dry up.
Finally, know Fergie Time actually exists. So work to avoid getting into that situation in the first place. Managing that might mean a better night's sleep as well.
Receive quality journalism wherever you are, on any device. Keep up to date from the comfort of your own home with a digital subscription.
Any time | Any place | Anywhere
Posted: 8:00 pm November 20, 2023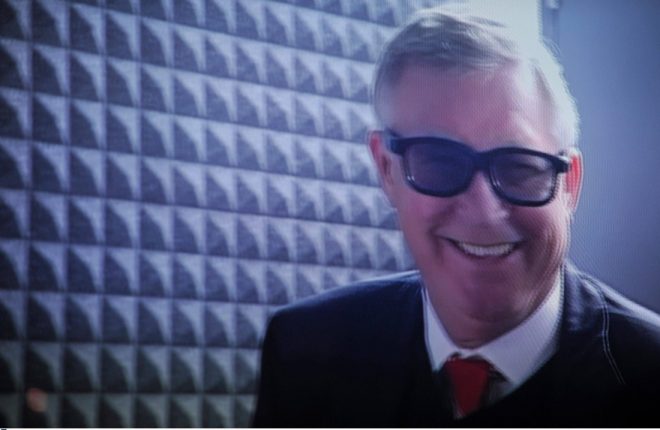 John Morrison highlight's Alex Ferguson's coaching methods.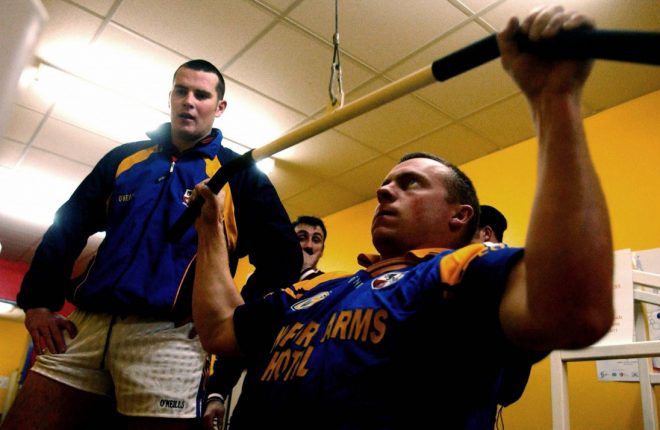 Act like a champion before you become a champion and the rest will follow.