WHISPER it quietly, but if the last two weeks are anything to go by then we are in for a real treat of open, expansive and free-flowing football this summer.
The first few rounds of the National Football League are usually about getting players back on the pitch for some much-needed game time as we come out of the depths of winter. Heavy pitches, rainy days and gale force winds are the order of the day.
Well, this year has been completely different. While our climate can still be unpredictable for May time, the days of players coming off the pitch and having difficulty seeing what the original colour of their strip was is gone for this year anyway.
The other big difference is that the first few league games are usually months away from a championship encounter, but this time the first few league games are running into the mouth of the championship and they resemble what the last few league games usually produce.
Any football at the minute is a welcome tonic so even the most dire stuff might be greeted with enthusiasm, but no one can deny that the last two weeks have thrown up some really good affairs with teams prepared to play the risk-reward card a bit more.
Maybe it's down to set-ups not having that long together to hone a specific rigid plan, but it looks like players are playing more naturally and with the freedom that most would want to play with.
Look at my own county Derry. We scored 0-21 the first day out and then 5-13 against Fermanagh last weekend. Some 4-12 of that came from play and the side only conceded 0-15 across the two fixtures.
Even the most optimistic of Derry supporters did not see that one coming when Rory Gallagher was announced as the manager. After being out of the loop for a few years, you no longer hear as much about what is going on but Derry are obviously doing something right.
Physically they seem to have done a lot of work over lockdown. Their players look to be bigger and stronger than ever and they have kept the pace and power in the team to give them a good balance. Add into the fact it hasn't diminished their football skills and everything seems to be pointing in the right direction.
Some might mention the fact that the opposition are not what would be considered top level teams, which is probably true, but Derry are where they are for a reason. It has been their inability to beat teams like Fermanagh and Longford over the last few years that seen them suffer a few relegations.
There is no point in playing against the top level opposition before you can prove you can handle it at your own level. Derry look to be doing that again.
Looking at our neighbours over the River Bann and it seems to be a similar story. A new management team in Antrim seems to have given them that bit of energy and positivity with four points on the board already. Both games went to the wire with Antrim fighting back to gain one-point wins in well into injury time.
These are the sort of games which Antrim folk will no doubt point to that they have been on the losing end of for too long, so coming out on the positive end is a great boost as they head into their last game in the group.
Those who strive for perfection will look to the fact they are conceding high scores but with only two competitive games under their belt and limited contact time on the pitch, they have had little or no time to work on that sort of thing. They look to be on an upward trajectory which is what they would have hoped for post pandemic.
Moving up through the divisions, I see Down have struggled in the first two games. They have played the two teams who have come down from the top division, which has not helped matters, and with one of them being Mayo – annual All-Ireland challengers – they were always going to have a tough time of it.
They face into a third game against Westmeath which is essentially a dead-rubber game in terms of their relegation play-off, though it will affect who their eventual opponents are.
Having known Paddy Tally for a good few years and looking at the work and preparation he puts into his teams, he will be hurting. If I know little about what is going on inside the Derry camp then I know a lot less about Down so I can't really comment much more on it.
Far from what the early season doom and gloom merchants would have predicted in the mini Ulster Championship that is Division One North, there has been four games that have been open and exciting with barely a mass defence or sideways passage of football in sight.
These were the teams who were supposed to shadow box and feel each other out without really going for it and it couldn't have been further from the truth. What we witnessed on Saturday evening past in the two games was delightful stuff for the neutral. Foot-passing out of defence, long ball into the forwards, nine goals and plenty of quality on show.
There is a noticeable difference when watching some of the games on the GAAGO package and then switching over to the games RTÉ or TG4 are showing. The four Division One teams in Ulster have left it so that they can all suffer relegation on their last day and they all have something to play for too. Trying to call the games with any sort of accuracy would require the love child born out of a relationship between Mystic Meg and Nostradamus.
The quality on show has been top drawer stuff so let's just hope it bodes well for a summer fare of a quality Ulster Championship. While we always produce one of the, if not the tightest or unpredictable championships, the quality of games can sometimes be questioned as a spectator sport.
However, if the last few weeks are anything to gauge then even the most ardent of Ulster opponents will be switching on when we begin in late June.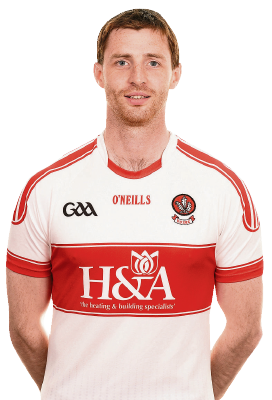 Receive quality journalism wherever you are, on any device. Keep up to date from the comfort of your own home with a digital subscription.
Any time | Any place | Anywhere
No tags for this post.
Posted: 5:00 pm May 29, 2021